custom shapes in Photoshop
Custom shapes can be very useful for making multiple objects that look the same. For example, say you want several photos to all be cut out of the same shape, like this: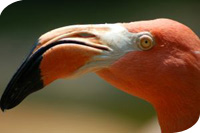 Creating a Custom Shape
Using the Shape
Duplicate the background layer and delete the original. You will be left with 'Background copy'.

Draw your shape from the top left corner to the bottom right. It will be created in a new layer above your regular image–this is fine.